In addition to my ongoing work as a performer I also manage social media and online content, the shop window of online PR, or Online Window Management. In addition to using social media effectively to promote the work of clients in the performing arts, this role also involves producing picture & video media, and copy-writing.
I have also spoken at seminars attended by those who want to build a basic website or learn more about ways in which to use social media to publicise their work in the arts.
A PDF portfolio of my involvement may be read here (pdf). Below is a summary:
---
Southwell Music Festival (since November 2014)
Website and blog content management, social media strategy and scheduling. This new, four-day music festival has high-profile advocates and strong local support but must grow its audience base and reputation from scratch. This is a significant challenge which I am approaching with a small but dedicated team including a content producer, a webmaster, the director and a member of the board responsible to whom we report.
City Bach Collective (since January 2016)
I have been instrumental in setting up the City Bach Collective. There is a 40 year backlog of information and connections concerning the performance of Bach in the City which I have been sorting, editing and publishing. This is to inform a potential audience but also to build a database of information that can be used to make the programming and performance task of the group easier – as well as providing a basis for future fundraising efforts.
The Haydn Society of Great Britain (since Jan 2014)
New Website (incl. design & blog content), Facebook and Twitter since Feb 2014. Successful project management of an independently conducted campaign to install a commemorative plaque to the composer, including fundraising, commissioning, installation and event management. The plaque was unveiled on 24 March 2015.
Audition Oracle (January 2014- January 2015)
Work for Audition Oracle includes writing SEO-friendly copy for the website blog such as this, sourcing and scheduling regular posts for the Facebook & Twitter pages. Assisted in preparing in the move to a pay-to-access website.
McCaldin Arts (since May 2012)
Website (incl. design & blog content), Facebook and associated Twitter. Co-lead of seminar on Building an Online Presence for Singers. Video production on selected videos (this, for example) on the associated YouTube channel and editing media for this successful crowdfunding campaign. Contributing publicity blog copy on two shows here and here.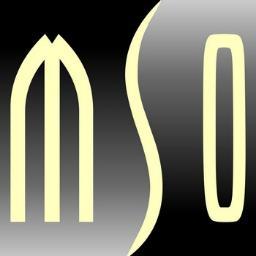 Midsummer Opera (since July 2013)
Managing Facebook (contributing this photo set), Twitter and the associated Twitter of the Lambeth Orchestra.